Florida Keys Birding & Wildlife Festival Sept. 23-28
Spaces are filling up fast at this year's Florida Keys Birding & Wildlife Festival between Sept. 23rd and 28th, so don't miss out on this exciting and rewarding opportunity to have the experience of a lifetime enjoying the amazing birds and wildlife of the beautiful Florida Keys.
Join more than a dozen birding and wildlife experts for a tour of one of Florida's most precious ecosystems during the six-day festival that spans the 120-mile-long chain of islands.
Signature events include a Sunday excursion to Dry Tortugas National Park, guided birding and butterfly walks and talks, a photography workshop, a free, family-friendly all-day wildlife fair, citizen science with Florida Keys Hawkwatch and several backcountry excursions. This backstage pass to the Keys' wild places offers an adventure participants won't soon forget.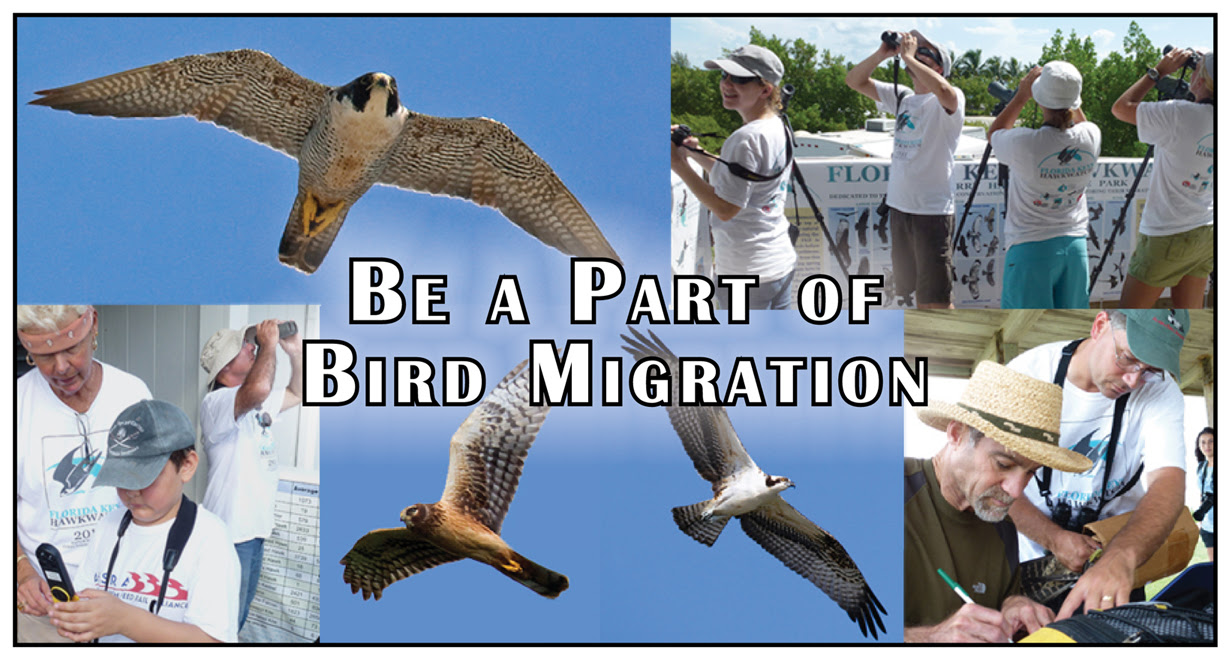 Festival presenters include Jeff Bouton, professional bird guide and writer; Andy Wraithmell, Great Florida Birding & Wildlife Trail information specialist and bird researcher; Elsa Alvear, chief of Resource Management of Biscayne National Park; Mark Hedden, avid birder, guide and writer; Carlos Sanchez, bird guide; Angel and Mariel Abreu of Badbirdz Reloaded; David Simpson, a record-setting Florida birder and guide; and Rafael Galvez and the Florida Keys Hawkwatch team.
There's a full day of activities appropriate for the entire family at the Wildlife Festival from 10 a.m. to  3 p.m. Saturday, Sept. 27, at Curry Hammock State Park. The fair is held on the beach; bring your lawn chair, beach towels and spend the day.
There will be 20-plus booths to explore; come learn more about the Florida Keys community. Participate in the scavenger hunt to win a free festival t-shirt (while supplies last). Join Home Depot for hands-on kids projects.
Listen to Florida folk singer Grant Livingston from noon to 2 p.m. Chow down on burgers and dogs to benefit the day's hosts, the Friends of Islamorada Area State Parks. Go on self-guided kayak expeditions and beach hikes. Wrap up the day with a free evening astronomy program with Elizabeth Moore, NASA Solar System educator; come look at and learn about the stars!
Admission to the state park is free for festival-goers the day of the festival, which is sponsored by the Friends of Islamorada Area State Parks. For more information about the festival, visit the Festival website.