SPACE COAST DAILY BUSINESS SPOTLIGHT: Meet the Newest Wave of Groundswell Startup Tenants
GROUNDSWELL STARTUPS: a place where Space Coast innovators can build, grow and thrive
BREVARD COUNTY • MELBOURNE, FLORIDA – With growth, comes opportunity, and Heka's recent exit from the Groundswell Startups ecosystem acted as a new catalyst for growth within the community spurring more companies to expand into larger spaces within the building.
Groundswell Startups is a privately funded, nonprofit incubator serving high-tech founders on the Space Coast of Florida, a region that offers more engineering talent per capita than any other in the United States.
Groundswell's mission is to create a strong pipeline to capital, resources, and industry expert support for the benefit of high-impact startup companies in Brevard County.
Groundswell lives in a skatepark-turned-coworking-space, hosting more than 30 events per year and continuing our mission of building a place where Space Coast innovators can build, grow and thrive.
Meet the newest wave of office tenants at Groundswell Startups:
iDrop Materials – CEO & Co-Founder Josh Wetherington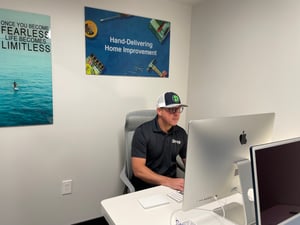 ■ iDrop is an on-demand delivery service that brings you small- and medium-sized items from the home improvement stores you know and trust.
Deep Planet Research – CEO & Founder Scott Hasbrouck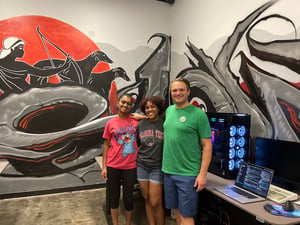 ■ Deep Planet, in partnership with VisSidus Technologies, is developing an ultra-low-cost suborbital launch vehicle. Most recently, they operated a successful flight where the vehicle reached an altitude of 4,000 feet.
Spaced Ventures – CEO & Founder Aaron Burnett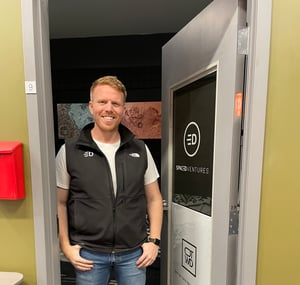 ■ Spaced Ventures is our planet's first public space investment portal. It allows members to own shares of space-related startups.
Laudable – CTO Ada Anderson & Rayne Anderson, Graphic Designer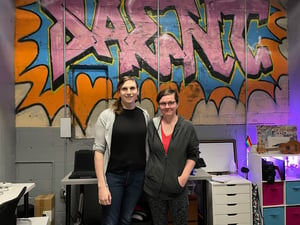 Laudable makes it easy for your sales and marketing teams to leverage a fresh stream of customer testimonial videos in sales emails, marketing campaigns, landing pages and more.
Who We Play For – Executive Director Evan Ernst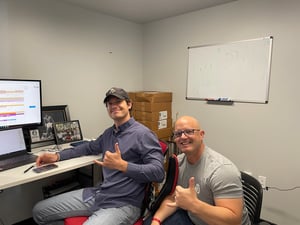 Who We Play For brings affordable, efficient, and non-invasive heart screenings to communities across the country with the mission of eliminating preventable sudden cardiac death amongst students.
Protodromics  – CEO & Founder Adam Wexler 
Protodromics™ active thermal management systems deliver precision control for high-flux applications under demanding mission conditions.
My Steady Mind – CEO Dr. Seth Hickerson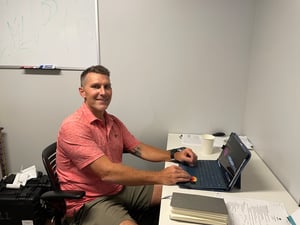 ■ My Steady Mind is a cognitive fitness training program designed by experts and backed by science that teaches you the strategies and skills used by the top 1% to conquer their day and achieve a flow state.