WATCH: Injury Care Clinic Features Doctors Experienced in Evaluation, Treatment of Auto Accident Injuries
Specializing in Auto Accident Injuries
WATCH: Meet Joseph W. Slattery III, MD, from Injury Care Clinic. Injury Care Clinic features doctors experienced in evaluation and treatment of automobile accident injuries.
WATCH: Joseph W. Slattery III, MD, the owner of Melbourne, Florida's, Injury Care Clinic, background as a primary care physician gives him the overall knowledge and experience to evaluate all your injuries — not just those which most injured patients believe they must see a specialist.
---
BREVARD COUNTY • MELBOURNE, FLORIDA – Have you or a loved one been involved in a vehicle accident? You need a physician who understands auto accident injuries and how to treat them. You need a doctor that understands all insurance protocols and will handle the often tedious documentation that the claims process entails.
Joseph W. Slattery III, MD, the owner of Melbourne, Florida's, Injury Care Clinic, has a background as a primary care physician that gives him the overall knowledge and experience to evaluate all your injuries — not just those which most injured patients believe they must see a specialist.
After thoroughly evaluating your injuries, Dr. Slattery will determine what diagnostic testing is necessary and will refer you to specialists, only if needed.
https://business.facebook.com/SpaceCoastDaily/videos/2986676111562303/
Joseph W. Slattery III, MD is committed to the hard work and dedication it has taken to become an expert on soft tissue injuries sustained in motor vehicle accidents.
Through The Spine Institute of San Diego he has obtained Advanced Certification of Competency in Whiplash and Brain Injury Traumatology, and in Motor Vehicle Crash Forensic Risk Analysis.
In 2006, Dr. Slattery had the privilege of speaking on Myofacial Pain and Myofacial Trigger Points Following Whiplash Injuries at the CRASH conference in San Diego, California.
The Injury Care Clinic was established in order to treat patients based on Dr. Slattery's extensive, specialized education; providing high-quality care and diagnostic insights unavailable in this region until now.
Finally, Dr. Slattery has been able to combine his extensive skills as a physician with his specialized education with his all-encompassing devotion to his patients; bringing together the most comprehensive medical facility specializing in evaluation and treatment of patients with automobile injuries to Brevard County.
Whatever your situation. No matter who is at fault. Take the time to see the most knowledgeable Doctor and facility in Brevard County. Injury Care Clinic and it's support staff will assess your injuries, dismiss your insurance concerns and provide you with the best, most comprehensive care available.
ABOUT INJURY CARE CLINIC
"We care about our patients," said Dr. Slattery. "We are pleased to have a dedicated staff of professionals at Injury Care Clinic. From the front office to the medical and physical therapy departments, we employ the finest employees in the profession."
Injury Care Clinic specializes in the evaluation and treatment of injuries sustained in automobile crashes and features a full-time medical doctor and nurse practitioners, licensed physical therapists, chiropractic physicians, and rehabilitative specialists.
"Patients receive a thorough evaluation of their car accident injuries," said Dr. Slattery. "Diagnostic testing will be ordered if needed. An individualized treatment program will then be designed for you. Our staff is highly skilled at handling automobile insurance and dealing with insurance companies."
The PIP policy on your car insurance pays for the treatment of your car crash injuries regardless of who is at fault.
"We are your obvious first choice for treatment of whiplash, neck pain, shoulder pain, headache, rotator cuff tear, back pain, knee injuries, herniated discs and various other injuries from automobile accidents," said Dr. Slattery.
Meet the Staff of Brevard County's Injury Care Clinic
Dr. Slattery is a native of Long Island, New York. Trained in the Midwest, attending Creighton University in Omaha, Nebraska where he graduated magna cum laude with a degree in chemistry and received national scholastic honors from his fraternity.
He obtained his medical degree from the Creighton University Medical School and then went on to the world-famous Mayo Clinic in Rochester, Minnesota for his residency in internal medicine. Dr. Slattery feels privileged to have trained under some of the best physicians in the country.
Dr. Slattery achieved Board Certification in Internal Medicine and, after a short stint practicing in Salt Lake City, Utah, made South Brevard County his home in January 1993. He practiced primary care/internal medicine for 11 years with a large multi-specialty medical group in the Melbourne/Palm Bay area.
He had admitting privileges at Palm Bay Community Hospital and Holmes Regional Medical Center.
He was active in the Palm Bay Community Hospital staff leadership and was elected by his peers to serve in the positions of Chairman of the Department of Medicine, Chairman of the Credentialing Committee, Vice President of the Medical Staff, and President of the Medical Staff.
Dr. Slattery became troubled by the ever-growing changes in medicine and how they were impacting the doctor-patient relationship.
In 2004 he made the difficult decision to leave primary care medicine. After identifying populations of patients that needed improvement in the quality of care they were receiving, Dr. Slattery accepted the position of medical director and helped start a multi-specialty practice designed to treat accident patients.
He took his trademark, thorough and thoughtful approach to medicine, and focused it on the evaluation and nonsurgical treatment of injuries sustained in automobile accidents. After 6 years in this position, Dr. Slattery decided to open his own practice and, in October of 2010, established Injury Care Clinic.
Dr. Slattery is proud of the hard work and dedication it has taken to become an expert on soft tissue injuries sustained in motor vehicle accidents. Through The Spine Institute of San Diego, he has obtained Advanced Certification of Competency in Whiplash and Brain Injury Traumatology, and in Motor Vehicle Crash Forensic Risk Analysis.
He has also received extensive training in rating physical impairment using the AMA Guides to the Evaluation of Permanent Impairment and is recognized as a Certified Independent Medical Examiner by the American Board of Independent Medical Examiners. Dr. Slattery is licensed through the Florida Boxing Commission and serves as a Ringside Physician for professional boxing and MMA events.
OFFICE MANAGER: Brett K. Meehan, BS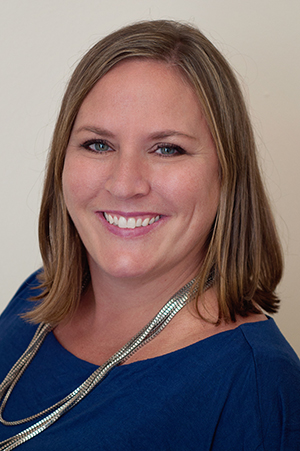 Brett Meehan received her bachelor's degree in Kinesiology, with an emphasis in Fitness and Exercise from the University of Northern Colorado where instruction in this field was one of the first established.
She has been working in Physical Therapy clinics since 1995 treating pain and injury patients and has extensive knowledge in current rehabilitative exercise programs for injury and chronic pain patients.
Brett is an expert, certified in the use of MedX medical and exercise equipment, including the MedX Cervical and Lumbar extension machines which has been an important part of her training.
NURSE PRACTITIONER: Beth DiGiorgio, APRN, MSN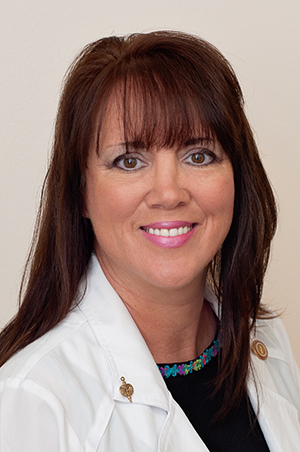 Beth DiGiorgio is a native of Birmingham, Alabama, where she received her Master of Science Degree in Nursing from the University of Alabama at Birmingham in 1993. She is board certified by the American Nurses Credentialing Center as an Advanced Registered Nurse Practitioner.
Since relocating to Brevard County in 1995, she has worked for various multi-specialty groups. She is dedicated to serving the unique needs of those requiring evaluation and nonsurgical treatment of injuries sustained in automobile crashes.
Beth obtained her Whiplash Biomechanics & Injury Traumatology, Advanced Certification from the Spine Research Institute of San Diego in 2014.
NURSE PRACTITIONER: Nicole Malerba, APRN, MSN
Nicole Malerba, ARNP, MSN is an experienced health care provider with a passion for outstanding patient care. She has practiced in internal medicine, endocrinology and interventional pain management. She earned her master's degree at Florida Atlantic University and her bachelor's degree at the University of Central Florida.
She is a member of the American Association of Nurse Practitioners and Sigma Theta Tau International Honor Society of Nursing. Nicole is educated and trained to provide health promotion and maintenance through the diagnosis and treatment of acute and chronic conditions.
DIRECTOR OF PHYSICAL THERAPY SERVICES/LICENSED PHYSICAL THERAPIST: Marina Espana, PT
Marina Espana graduated from Daemen College in Buffalo, New York with a degree in Physical Therapy. She has been practicing physical therapy since 1998 specializing in manual therapy, orthopedics, and ergonomic training.
In addition, Marina has certifications in Orthopedic Manual Therapy from Perth, Australia, Vestibular Rehabilitation, Full Body Active Release Techniques® (A.R.T.) and Selective Functional Movement Assessment ® (SFMA).
Marina is currently attending the University of Saint Augustine for Health Sciences to obtain her Doctorate in Physical Therapy.
CHIROPRACTIC PHYSICIAN: Michael D. Amyzial, DC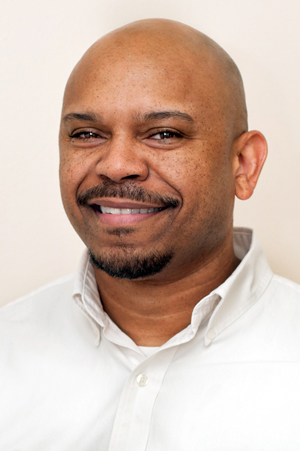 Michael D. Amyzial, D.C., graduated New York Chiropractic College in 2001 with honors, and was inducted into the Phi Chi Omega Chiropractic Scholastic Honors Society. Prior to relocating to Florida with his family in 2008, he was licensed and practiced in various multidisciplinary centers in New York, New Jersey and Pennsylvania.
Dr. Amyzial specializes in treating soft tissue injuries, disc herniations, as well as motor vehicle accident related cases such as whiplash, spinal trauma, and incorporates rehabilitative exercises to achieve optimal recovery and health.
Dr. Amyzial utilizes various diversified techniques to treat his patients, including flexion distraction and drop table technique. Additionally, he incorporates various modalities such as ultrasound and electrical muscle stimulation that are gentle and effective forms of therapy used for the care of his patients.
PHYSICAL THERAPIST ASSISTANT: Cynthia Rife, PTA
Cynthia made the decision to become a therapist at the age of 7, attending Valencia College and finished up her associates of science degree at Herzing University in Orlando. She has been in the field for 5 years and has treated in home health, pediatric care, geriatric care, and outpatient clinics. Cynthia experienced being a rehab director when she was just a few months into her career. She enjoys being in the field of physical therapy and getting to live her dreams every day.
REHABILITATION SPECIALIST: Lee Graeff, BS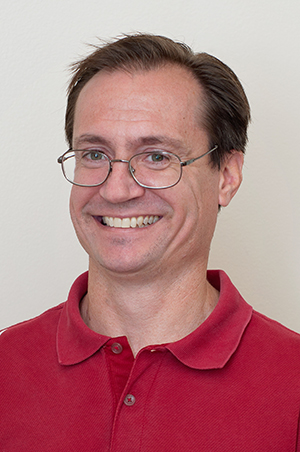 Lee Graeff is a graduate of Pfeiffer University in North Carolina where he received a Bachelor of Science Degree in Sports Medicine.
In 1997 he completed a nurse's aide certification program in Long Term Care. Lee has worked as a Physical Therapy Tech for over 15 years.
MEDICAL ASSISTANT SUPERVISOR: Cori Taffer, MA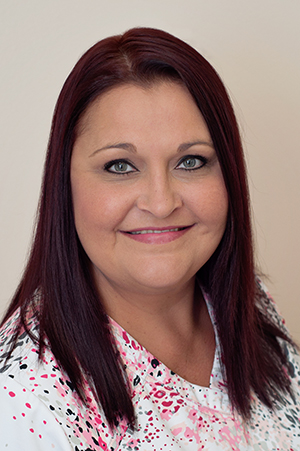 Cori Taffner has her associate degree in science from FMU in 2002. She has been a Certified Medical Assistant for over 13 years. She worked 13 years in a multi-specialty groups.
Her experience includes family practice, internal medicine, cardiology, and pulmonary assessing and treating patients with the direct instructions of the physician.
REGISTERED MEDICAL ASSISTANT: Theresa Lampasona, MA
Theresa Lampasona has been in the medical profession since the age of 18. She started as a Home Health Aide and eventually worked her way up. She received her Associate's Degree of Science in Medical Assisting in 2003. She has over 11 years of experience working in Internal Medicine dealing with a variety of medical conditions.
MEDICAL RECEPTIONIST / MEDICAL SPANISH TRANSLATOR: Gretna L. Roberts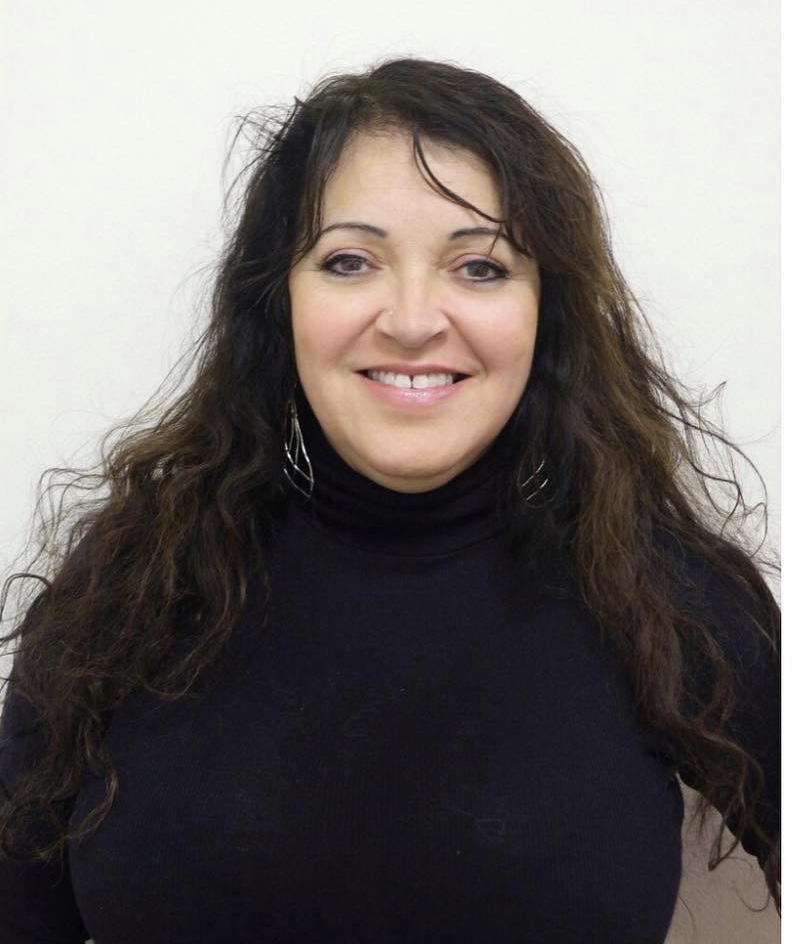 Gretna Roberts was born in Bayamon, Puerto Rico where she attended Colegio Regional Universitario de Bayamon, for Secretarial Studies, in 1987. She has been living in Brevard for 26 years. Gretna has been working for Medical Groups for 13 yrs and is a certified Medical Spanish Translator. Certified Home Health Aide and Nurse Assistant in 1995. Certified Yoga Teacher in 2011.
The Injury Care Clinic is located at 630 S. Wickham Road, Ste. 101 in West Melbourne, Florida. For more information call 321-952-9993 or log on to info@injurycareclinic.com