WATCH: Kalogon Technologies Wins $25,000 Groundswell Startups Space Coast Pitch Challenge
SPACE COAST DAILY TV SPECIAL PRESENTATION
WATCH: Kalogon Technologies was the winner among nine finalists of the "Shark Tank" style Space Coast Pitch Challenge on Thursday evening at the Groundswell Startups coworking space located at 2412 Irwin Street in Melbourne.
BREVARD COUNTY, FLORIDA – Kalogon Technologies was the winner among nine finalists of the "Shark Tank" style Space Coast Pitch Challenge on Thursday evening at the Groundswell Startups coworking space located at 2412 Irwin Street in Melbourne.
Kalogon's innovative wheelchair cushion helped them win the $25,000 cash prize.
The final nine were selected from among 50 locally-based startups that applied to the Space Coast Pitch Challenge, showcasing a diversity of tech, talent, and passion for solving complex problems.
Kalogon's mission is to help people feel good, even people who have experienced chronic pain for decades.
"We pride ourselves on listening and learning from every customer's experience and strive to improve every wheelchair user's quality of life," said Kalogon Technologies CEO Tim Balz.
Kalogon's team is made up of award-winning engineers who are also active advocates for the wheelchair community.
"Our patented inventions include the All-Terrain Wheelchair and Intel's award-winning Connected Wheelchair," said Balz. "We believe in building quality solutions that improve the lives of people."
The Space Coast Pitch Challenge is Brevard's first locally developed and funded pitch competition and is supported by the Economic Development Commission of Florida's Space Coast, Cypress Bank & Trust, TSS Solutions, Health First and Relentless Private Equity Development.
Jarin Eisenberg, COO of Groundswell Startups, said the nine finalists were judged by professional VC investors from across the Southeast including Christy Brown, Launchpad2X; Marc Sokol, Florida Funders; Ben Patz, Deepwork Capital; and Ron Tarro, New World Angels.
"In attendance are representation from investment firms including Kirenaga, SeedFundersOrlando, Space Florida, venVelo, Patriot Investment Partners, and more," said Eisenberg.
Legacy Angel Network's Founder Matt Helmintoller made the night even more interesting with an additional $5,000 in prize money, and CEO of Sentry View Systems, Kirk Hall, announced a sponsor contribution to Groundswell Startups. Sentry View Systems is the first Groundswell Member to give back in the form of a sponsorship to the ecosystem.
CLICK HERE FOR MORE INFORMATION
THE NINE FINALISTS WERE:

Kalogon's Smart Seat Cushion Technology is designed to help prevent pressure sores and accelerate the healing process by eliminating direct pressure on sensitive areas.
---
Mindstamp is the simplest and most powerful interactive video solution available.
---
CashQ enables FinTech and non-FinTech companies to send money globally in real-time using network interconnections and blockchain technology.
---
GunEye has developed an innovative Smart HD Weapon Mounted Gun Camera optic device with a unique secondary sighting system that links a gun directly to a mobile phone using their GunEye Target App.
---

My Steady Mind is a program designed to train you to manage your emotions, focus your mind, and perform at a higher level in your career and personal life.
---
Helicon has created the world's most advanced propellant proven to increase rocket engine performance by 30-40 percent.
---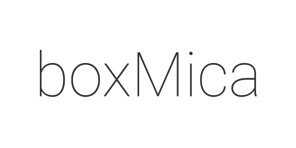 Data labeling for the gig economy.
---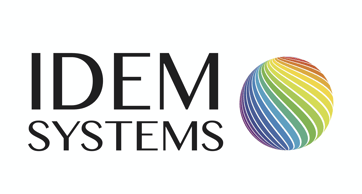 IDEM Systems handheld hardware and software tools will allow public safety users to accurately identify suspected illegal narcotic drugs and drug signatures within seconds.
---

Awana connects and empowers LATAM talent and US companies through leveraging a strong virtual infrastructure that bridges communities and opens opportunities.
---
Since 2016, Groundswell Startups has helped over 35 companies gain access to over 60 million dollars in outside capital investment.
Ranging from early-stage seed rounds to Series A, our ecosystem is well-equipped to help startups scale, gain access to capital, and make connections to the resources, mentors, and markets they need to take another step forward in their journey.
"The strength of Florida's Space Coast has always been its brainpower, ingenuity and entrepreneurial spirit," said EDC President and CEO Lynda L. Weatherman.
"A goal of the EDC is to find new ways to leverage that strength for the betterment of our community, which is why we are excited to partner with Groundswell Startups on the Space Coast Pitch Challenge to discover new sources of talent and ideas."
In addition to the cash prize, companies will receive in-kind support from Groundswell Mentors and Partners including legal support, accounting and finance, strategic guidance, and more. Finalists will have the opportunity to pitch in front of angel investors and venture capital firms from across the Southeast.
Space Coast Pitch Challenge organizers said they were looking for dedicated founders who want to disrupt industries, challenge the status quo, and bring innovative solutions to the market – and do it all from the Space Coast.
Application requirements were based on these criteria:
■ Based or have a substantial presence Brevard County
■ Pre-revenue companies are encouraged to apply
■ Have a capable, and coachable team (or are looking to build out that team) and are seeking mentoring/coaching and in-kind tools, investments, and advisors to scale
■ Submit a pitch deck or a presentation
■ 2022-2024 Revenue Goals
The Space Coast Pitch Challenge finalist had these qualities:
■ Looking to create disruption in a large and fast-growing market
■ Are using innovative technology/and/or tech-enabled services solutions
■ Have a large addressable market opportunity
■ Traction with potential customers and partners
■ Working to create business and financial plan